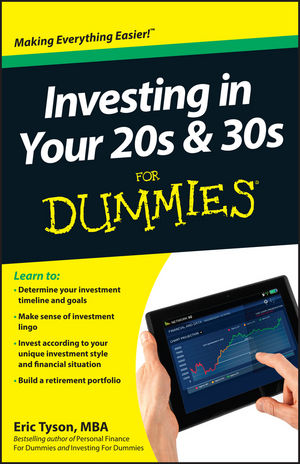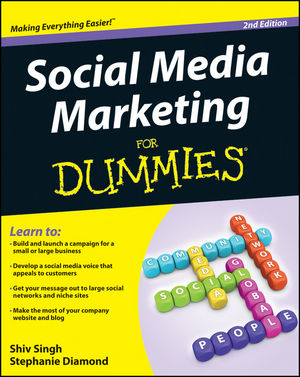 Good Morning Green Panda Friends.  Today we have exciting news for all of our wonderful readers. Today we have an amazing giveaway for you!
If you are a young adult we are going to help you learn to properly invest your money so that you can start making your money work for you and if you are a blogger or online entrepreneur we are going to help you grow your business and make more money through social media marketing. So keep reading and enter for your chance to win two great books.
Our friends at Wiley publishing are the creative minds behind the For Dummies brand of books and they were generous enough to offer two books to one of our lucky readers.
Saving money is good but investing it is better
Whether you are still in college, working part time, recently graduated, or entering the full time workforce we all have one thing in common…we all need to start saving for our personal goals.
Some of us can afford to save a little and some of us can afford to save a lot because have a larger disposable monthly income.  Developing good savings habits and continuously saving on a regular basis is a good start to setting a solid financial foundation.  When we save money on a regular basis we have the financial freedom to travel, pay off our debt and achieve all of our personal goals.  However saving money is just not enough.
Learning to save money is the basic lesson of good money management, but investing that money is what will really help your money grow over the long term.
Social media marketing is cost efficient and can help grow your business
If you are a blogger or an online entrepreneur this giveaway is exactly what you need to help spread the word about your services and grow your business.
Many bloggers want to grow their blogs to be the best that they can be and that means reaching new audiences.  But how can you do that? The answer is simple, with social media.  Social Media Marketing is a cost efficient way for blogs and online businesses to reach a wider variety of clients at no extra cost.
Start up businesses and blogs most likely don't have big budget for advertising so they choose to take to the web.  Online marketing through social media is a great way to spread the word about your business, it doesn't cost anything and it can actually be a lot of fun.
Enter our For Dummies giveaway and win two helpful books
With Investing in Your 20s & 30s For Dummies you will learn to:
– Determine your investment timeline and goals
– Make sense of investment lingo
– Invest according to your unique investment style and financial situation
– Build a retirement portfolio
With Social Media Marketing For Dummies you will learn about:
– The Social Media Mix
– Cybersocial Tools
– Measuring Results
– Building on Success
– Blogs, Podcasts and Vlogs
– Social sites such as Twitter, Facebook, Google+, Pinterest
This giveaway is open to all U.S. and Canadian residents.
Use the Rafflecopter Link Below to Enter. Good Luck to Everyone.
Tahnya Kristina
Tahnya is 30 years old and lives in Montreal Quebec. She graduated in 2005 from Concordia University, and she currently works for a major International Financial Institution. She recently launched http://www.mediamadam.ca/. You can follow her on Twitter @TahnyaP.